Adjustable Anti-Slip Soft Comfortable Pillow Sandals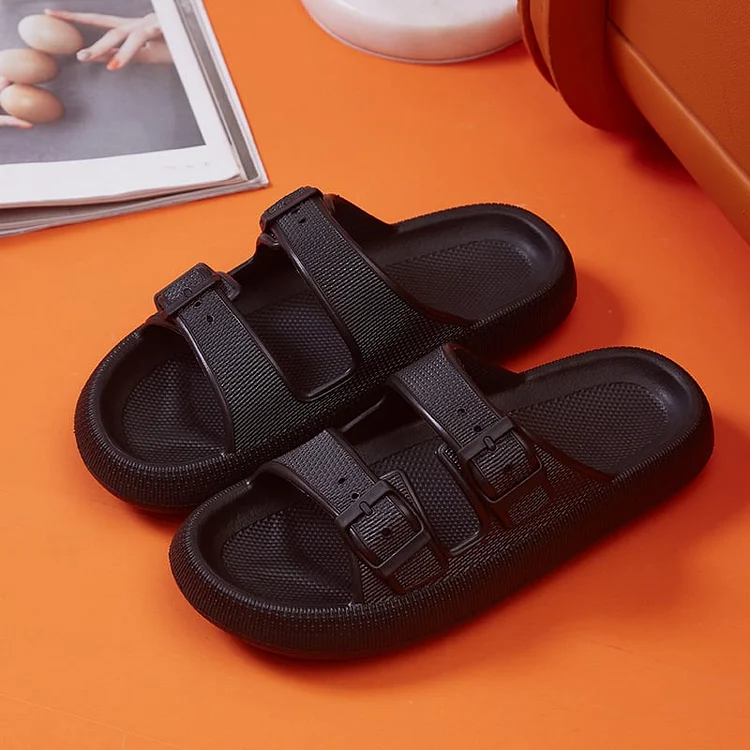 Adjustable Anti-Slip Soft Comfortable Pillow Sandals

Frustrated From Tired Achy Feet?
You deserve to walk in relief, and enjoy all day comfort.
Unlock the secret to all-day comfort and style with our Pillow Sandals - your feet (and fashion sense) will thank you for making the switch!
Once you try The Pillow Sandals, you won't be able to take them off!
Relieves back, foot & joint pain!
Upgrade your relaxation game and slip on a pair of Pillow Sandals anytime, anywhere.
Whether you're running errands, relaxing at home, or hitting the beach, Pillow Sandals will make your feet happy and relieve pain after a long day on your feet.
They're the perfect choice for everyday wear, from the office to your Airbnb.
The cloud cushion slides is made of EVA and rubber, the ratio of the two materials is just right and one-piece molding
so they have extremely comfortable softness and elasticity
The edge of the chunky slides are slightly higher than the center of the shoes, so it has a strong wrapping performance
thick soles improve shock resistance, will be more stable when walking
So why wait?
Slide into total comfort with our Pillow Sandals and experience the benefits of improved posture and all-day comfort. Your feet (and your soul) will thank you.