Viking Barrel Mug(Large:550ml)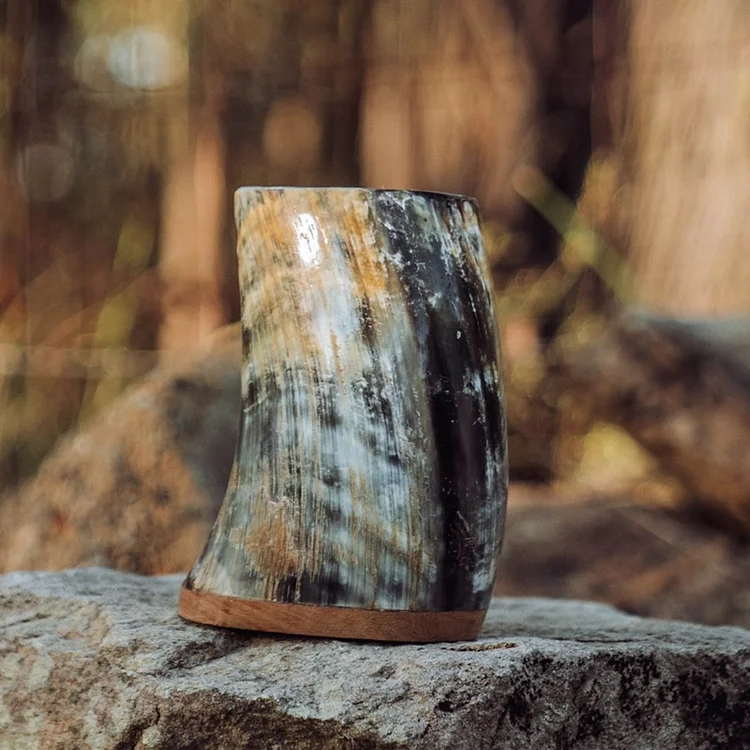 Viking Barrel Mug(Large:550ml)
A
GIFT THEY'LL NEVER FORGET
Designed to be the ultimate keepsake for lovers of beverages and art, this mug makes a great gift for all gifting occasions including birthdays, Christmas, family gatherings, reunions, and more. Gift it to your friends, loved ones, or yourself.
DRINK LIKE A GENUINE VIKING
With this Nordic Rune Drinking tankard, you'll be able to drink like a genuine Viking. Perfect for celebrations, holidays, and other occasions!Embody the warrior culture of the fearsome Norsemen as you celebrate life's victories-and scoff at the so-called"defeats".
SPECIFICATIONS
550ML: Made of 100% food-safe Stainless Steel and resin, the cup body is not real wood
650ML (recommended, in promotion): Made of 100% food-safe Stainless Steel,With more capacity, giving it incredible weight and strength.

350ML (Horn): Each horn mug is 100% unique in color and shape and features a sleek natural finish.