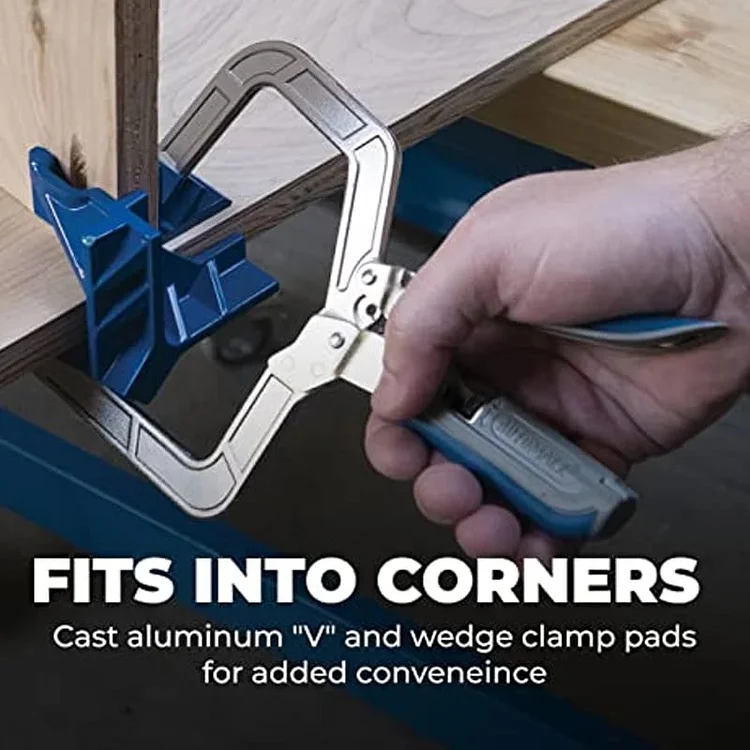 🥰The 90° Corner Clamp gives you the helping hand you need to hold 90° corners and "T" joints together securely when you're assembling boxes, drawers, cabinets and cases.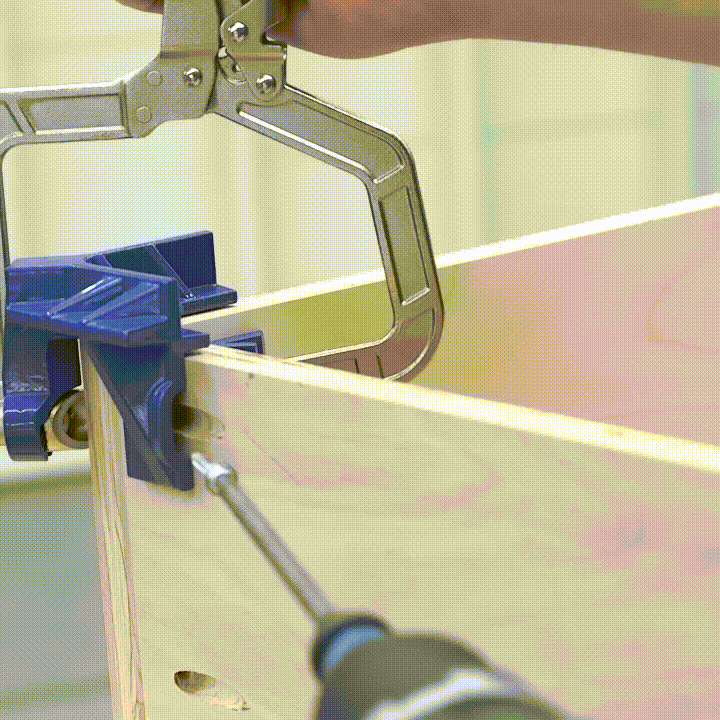 FEATURES:
Versatile Clamping Options: The 90 Degree Corner Clamp works efficiently on both 90° angles and "T" joints, offering flexibility for various woodworking projects. The V-shaped wedge firmly grips the workpiece, ensuring perfect 90-degree angles every time.
Durable Alloy Steel Construction: Made from high-quality alloy steel die-casting, the clamp body boasts high hardness, rust resistance, and exceptional durability. This makes it an ideal tool for constructing reinforced frames, storage tanks, and more.
Ergonomic Rubber-Coated Handle: Designed for comfort and efficiency, the rubber-coated handle offers an ergonomic grip, making it anti-skid and wear-resistant. The convenient knob allows for easy adjustments to the working pressure, ensuring a secure lock at different widths.
Quick-Adjust Handle for Easy Adaptability: The quick-adjust handle enables swift and effortless adjustments to varying widths of the opening, allowing you to adapt to different project requirements with ease.
Maximum Clamping Thickness: The right angle clamp has a maximum clamping thickness of 68mm, ensuring a strong and stable hold. However, using excessively thick plates may result in suboptimal performance and affect the normal use of the clamp.
SPECIFICATIONS:
Material: alloy steel+plastic

Maximum clamping thickness: 68mm

Package Size: 233*113*90mm

Weight: 560g
PACKAGE INCLUDES:
1 pc* 90 Degree Corner Clamp