Multi Level Back Stretcher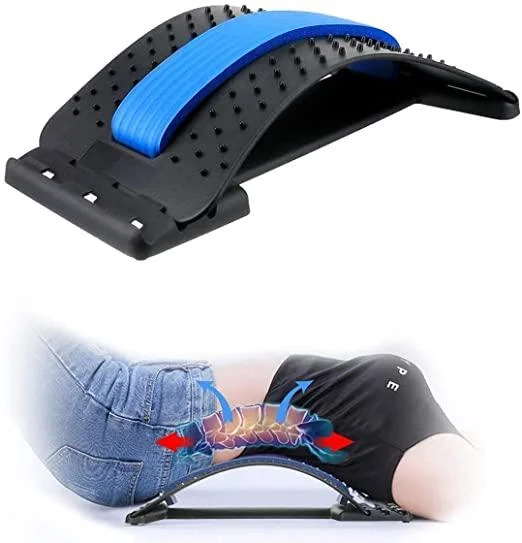 Multi Level Back Stretcher
Product description
section 2
Relieve your back pain & Improve Posture instantly 
This Reliever is a multi-level stretching device that allows you to stretch your back and relieve the back from five to ten minutes. The device provides stretching and acupuncture therapy to improve your blood flow through the spine allowing nutrients to flow in, which helps to relieve the back . 
Back Relief. Anytime, Anywhere
With only 5 to 10 minutes per day, For 2 weeks of proper use. Back Stretcher relief back effectively. The best cost-effective solution to heal Chronic back muscles, Muscle stiffness from the comfort of your home
What results to expect?
Instant Results: After the first five minutes you will feel incredible improvements and relief in your back. 
Long Term Fix: On average, our customers performed significant improvements after three to five days of constant and proper use and absolute relief after two weeks of use. 
Confidence & Posture: It is designed to sync with your spine's natural curvature and be comfortable enough for you to relax and stretch passively. We guarantee you will be walking taller and more confident with a better posture. 
Acupuncture Therapy To Increase Circulation, Relax And Reduce Stress
When you are laying down on the reliever, your spine decompresses increasing the vertebrae space, allowing fresh blood to flow in your spinal discs. To improve the effects, our back stretcher also uses 70 acupressure massage points that boost the blood flow even more. 
Stretching Therapy & 3 Stretch Levels
Stretching your back is a simple way to improve the health of your spine and release muscle stiffness. In order to improve the stretching experience, the device allows you to set up three different stretch levels for your comfort.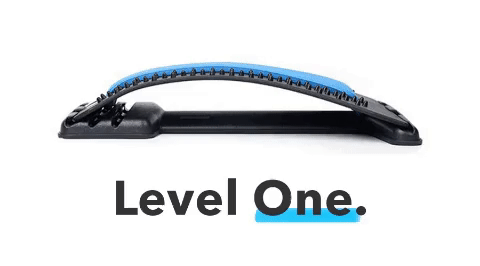 How to use it?