2022 Aramid Motorcycle Riding Jeans Motorbike Racing Pants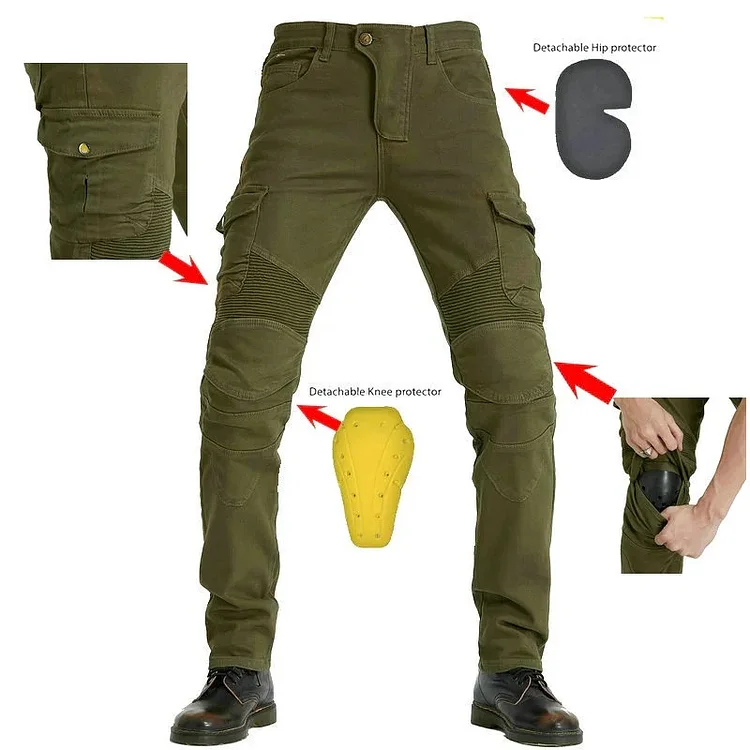 2022 Aramid Motorcycle Riding Jeans Motorbike Racing Pants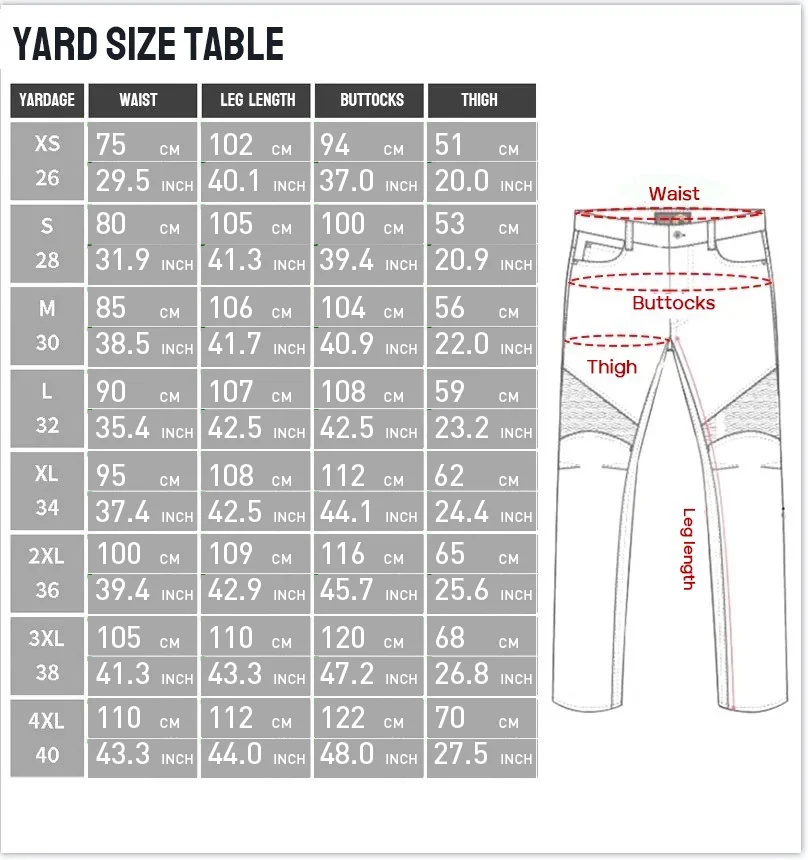 Pants can be more than just clothing. They can be a tool you rely on for your adventure, something so useful it maximizes your capabilities and effectiveness. Product Description
Motorcycle Riding Jeans
-- Material:14oz Denim,Cotton 97%,Polyurethane 3%,Liner with Aramid Fiber at Knee and Hip --Double Layer Protection at Hip and Knee ,make more safety for rider --Fashion Trends and Riding Safety Design,Perfect for Motorcycle and Daily,Suitable for urban riders --Motorcycle Biker Cycling ICE Hockey Knight etc The Upgrade Knee Hip Protector:the European Union CE EN1621-1:1997 Motorcycle Protection Equipment Certification --Knee and Back Waist Folding Design:Can give the Knight More Flexibility,Very Ergonomic High-tech Fabric of the Telescopic Function,When not in use,Can be Quickly Unloading,Unlike the Market Generally Need to Purchase an additional anti-collision pants protection pads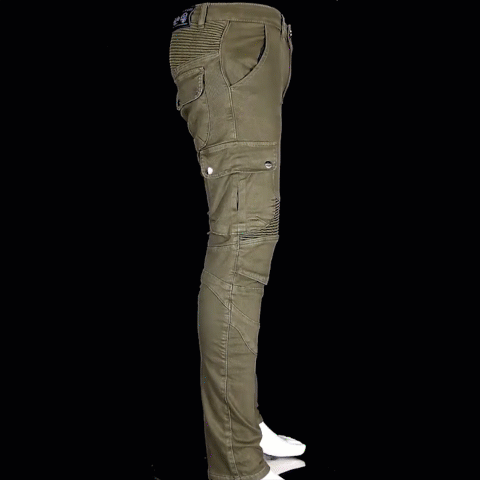 FASHION DESIGN: This style of motorcycle pants looks very fashionable. Our Kevlar Motorcycle Jeans with Armor have 4 pockets so that you don't have to worry about no place for storage.
PROTECTIVE GEAR & SAFETY: Hip and Knee Kevlar Protection. It includes 1 x Jeans & 2 x Knee Pads & 2 x Hip Protect Pads. Remove the protective gear and it can be used as a daily jeans. The device protective gear will protect the knees and hips from injuries.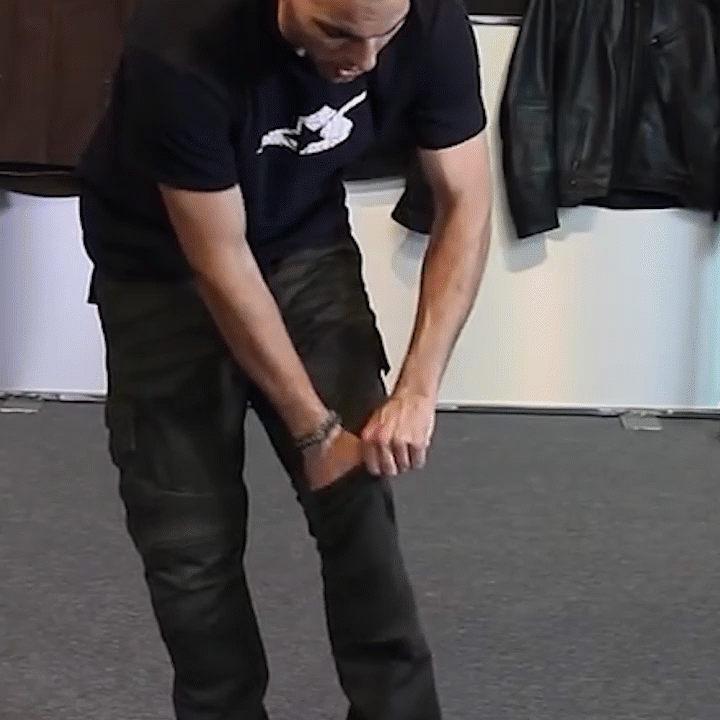 PROTECTOR ARMOUR: Detachable 2 x Hip & 2 x Knee Pads protection suitable for motorcycle and outdoor competition use.
WIDE RANGE OF USES: This windproof and anti-fall Kevlar Men's motorcycle jeans with armor can provide protection for outdoor cycling sports such as motocross, mountain bikes, snowmobiles, ATVs, bicycles, and pedal electric vehicles. The knee armor pads are further enhanced for important protection.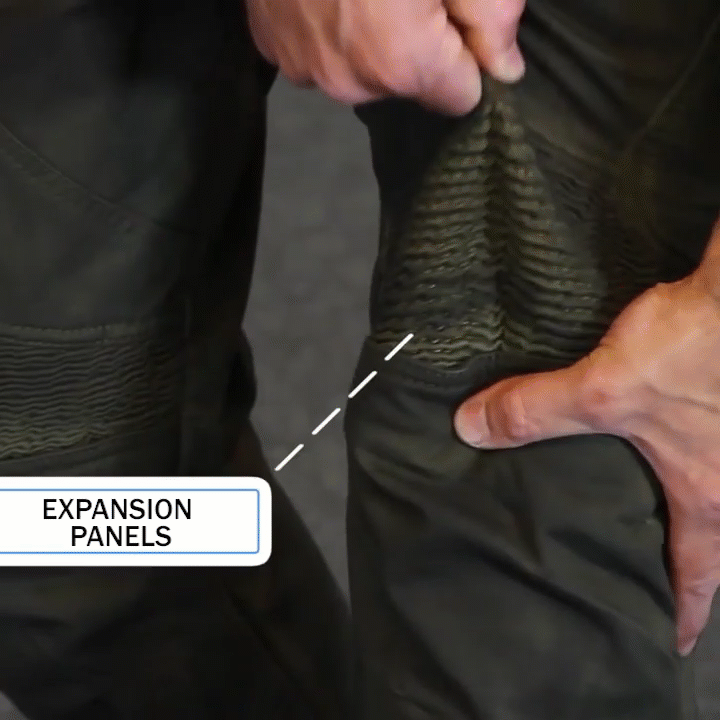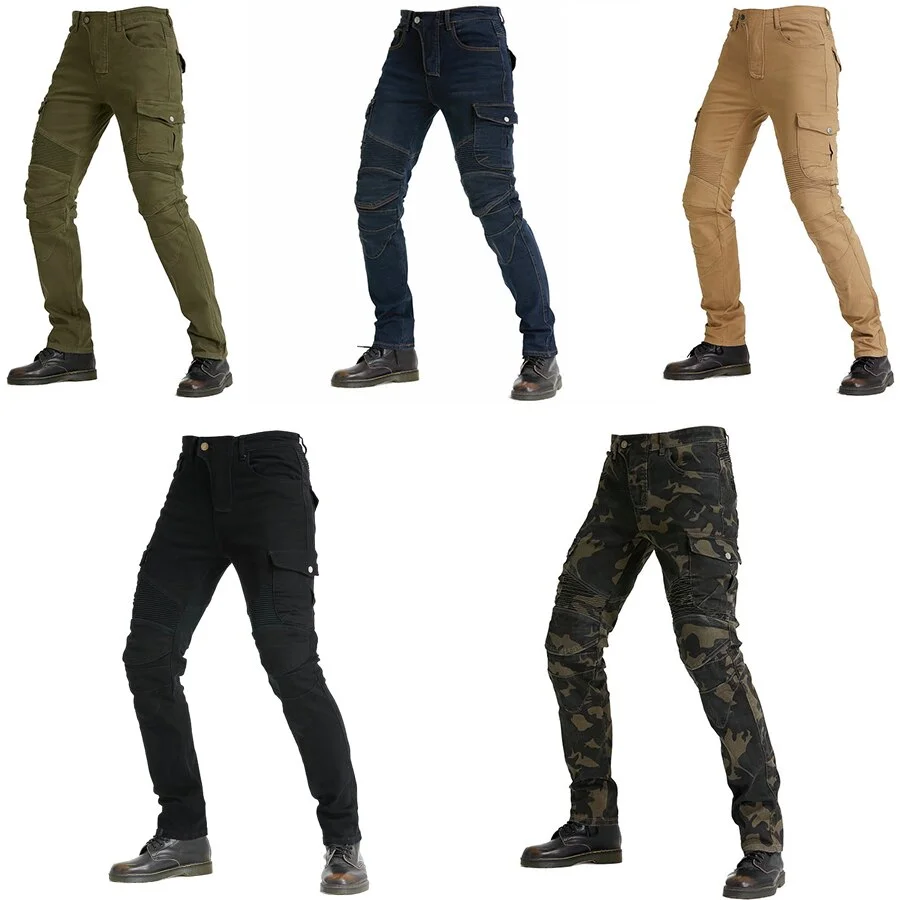 Model: Height 185cm,Waist 78cm,Hips 96cm,Bust 98cm,Wear Size M