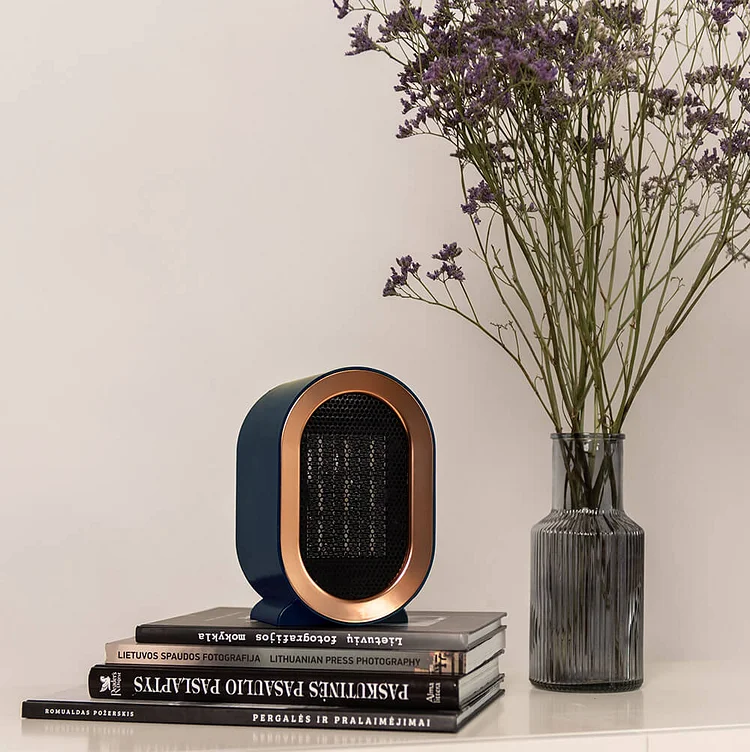 HEAT. YOUR WAY.
With the latest generation of ceramic heating,
Kelvin
swiftly and effectively heats up your surrounding environment. The iconic and contemporary velodrome design ensures compatibility with any interior setting, meaning
Kelvin
finds a home on any surface.
DYNAMIC DESIGN
Form meets function
Kelvin is designed to fit into any contemporary environment, without sacrificing performance. A unique combination of quality materials and colors combine to create an iconic design that merges with state of the art performance — a precision-crafted stainless steel grill engineered for even heat distribution with a bronze velodrome style trim for an endless feel. Equipped with a hidden handle for easy mobility -Kelvin is a versatile heater designed to move.
Your browser does not support our video.
PERFORMANCE
Do more with less
Engineered to be compact but loaded with enough power to heat your whole room,Kelvin has a heating capacity of 1200 Watts meaning it can heat up to 215ft with ease. The ceramic heating element provides instant heat which is evenly distributed by a silent yet powerful built in fan. Performance never looked so good.
"WithKelvin, form meets function. It is small, yet mighty. We created an iconic, portable, design that is at home in any working or living space, without sacrificing a single watt of heating performance. All this, with the option of smart functionality, makesKelvin the most versatile heater to date."
-Seb Simchik, CEO