Plain Straight Casual Pants For Men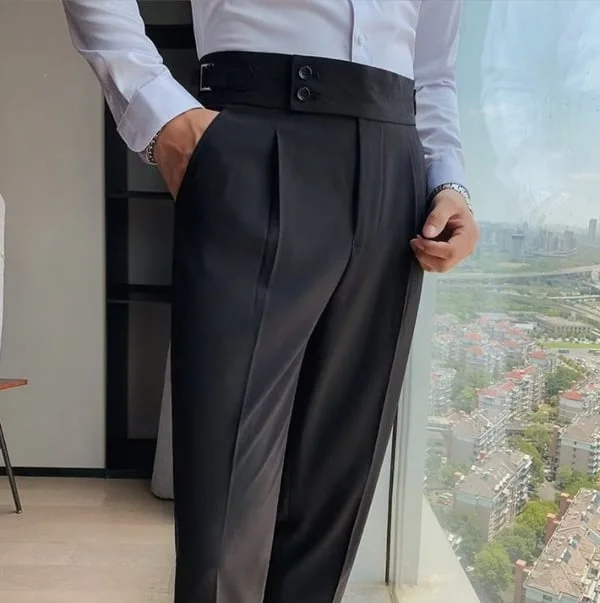 Plain Straight Casual Pants For Men
Description of the trousers
All our trousers have an unfinished hem, so you can adjust the length to your preference.
PAY
Made with care by our tailors, these green trousers are made from pure linen that is very comfortable.
We've created a tailored trouser with single pleats, a high waist with a slim fit cut, a large belt with an extended tab and side adjustment.
The semi-slim cut accentuates the silhouette, and with an 18 cm hem, the trousers can be used with all types of shoes, so they remain elegant and classic at the same time.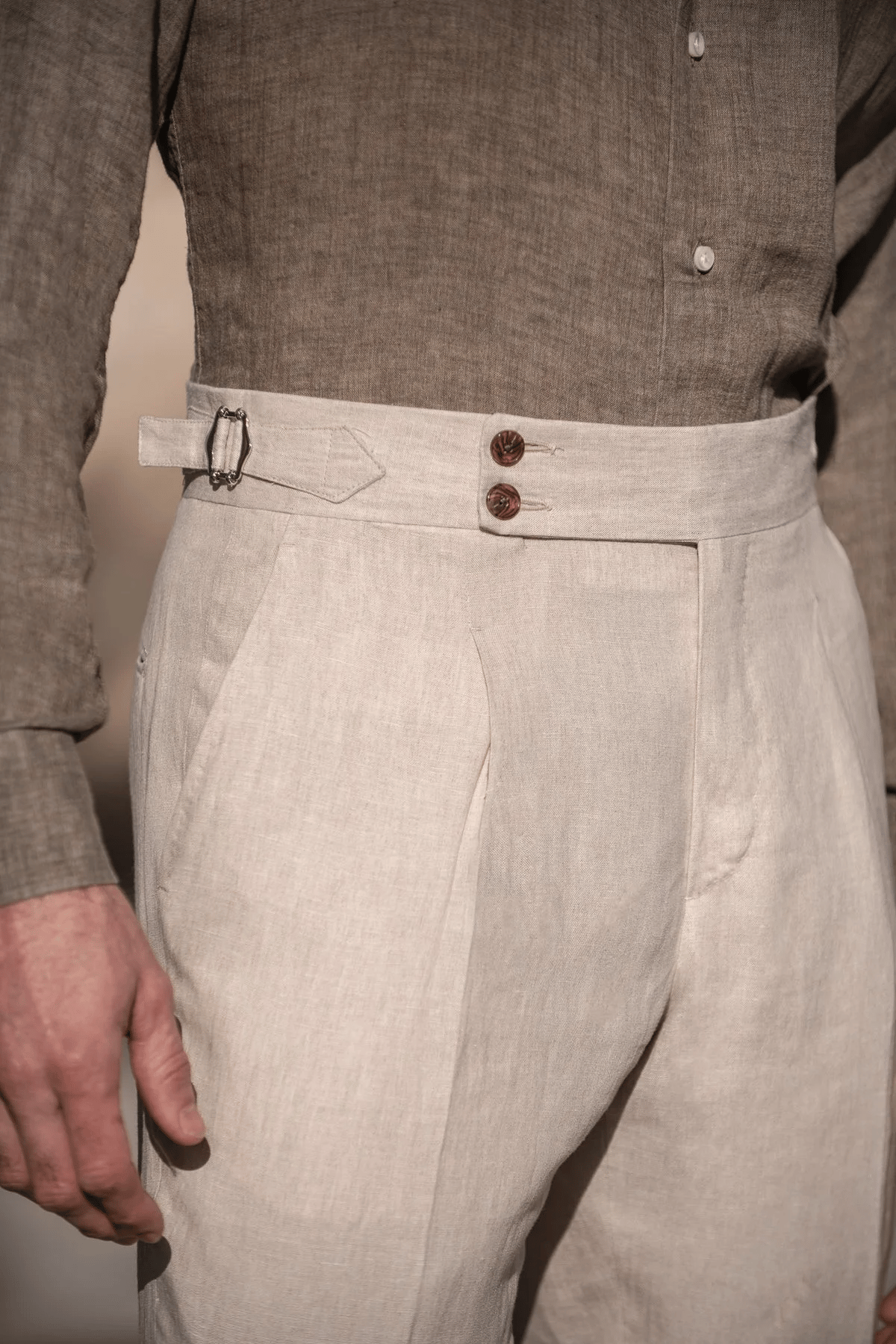 The trousers are designed with unfinished seams, so you can adjust the length.
Composition: flax

Colour: Black/ White / Dark gray / Brown

Trousers with a high waist and a slim fit

Large belt with extended tab

Single layer

Adjustment in the side
DETAILS
Side pockets with AMF stitching
V-shaped slit in the waistband at the back
Back pocket with cape
Pocket for small change
CARE

May only be cleaned at special dry cleaners, may not be bleached. Do not tumble dry, iron at low temperature.
Pants: Recommended size