Suction for car tank | 50% Off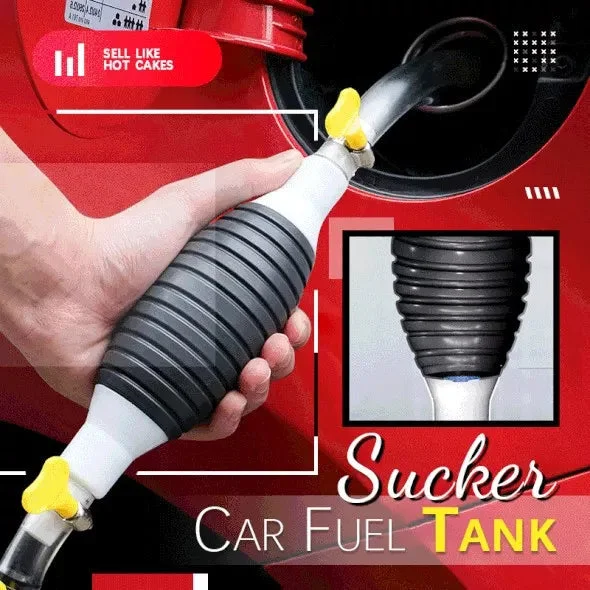 Suction for car tank | 50% Off
This works great!
Stopping at the side of the road with your car without fuel is a situation no one wants to experience. You certainly can't pull your car to the nearest petrol station on your own, so what do you do? Keep this fuel siphon in the boot and ask passing cars to lend you enough fuel to reach the next petrol pump. With it, you can easily and efficiently transfer petrol from another vehicle to your own.

You don't have to be a professional to use it! Our shortens the transfer time and makes the work much less strenuous. This manual vacuum pump is easy to use, even with thick fabrics! It is efficient and does not require electricity.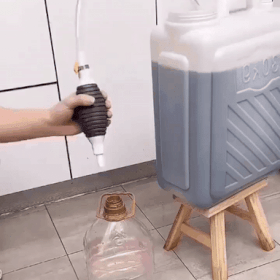 Advantages:
✔ Easy to use - Simply slip over two containers to transfer liquid easily. Fits all types of containers.

✔ Unobtrusive vacuum - With this hand-operated vacuum pump, you no longer need to carry a large container to transfer liquid. It's completely hassle-free!

✔ Practical - Its lightweight and manual function makes it practical for transferring liquids without electricity.

✔ Versatile - Whether water for your aquarium, petrol for your car, or other liquid substances, this manual vacuum pump can be used as needed.

✔ High-quality material - With its thickened PVC pipe, it is designed for durable use. You will enjoy it for many years.
Is the popular HandSiphon™ still in stock when you read this? Order quickly, because today the 50% off promotion expires and you can enjoy free shipping!

100% SATISFACTION GUARANTEE
We stand behind our products 100%. That is why we offer a "money back guarantee".
We allow the customer to return the product within 14 days of receipt.
We value impeccable customer service, available 24/7 for questions and/or complaints.
Today we are offering free shipping to the United Kingdom (until 11:59 pm).