Beanie urinal cap for men and women, neutral, wool hat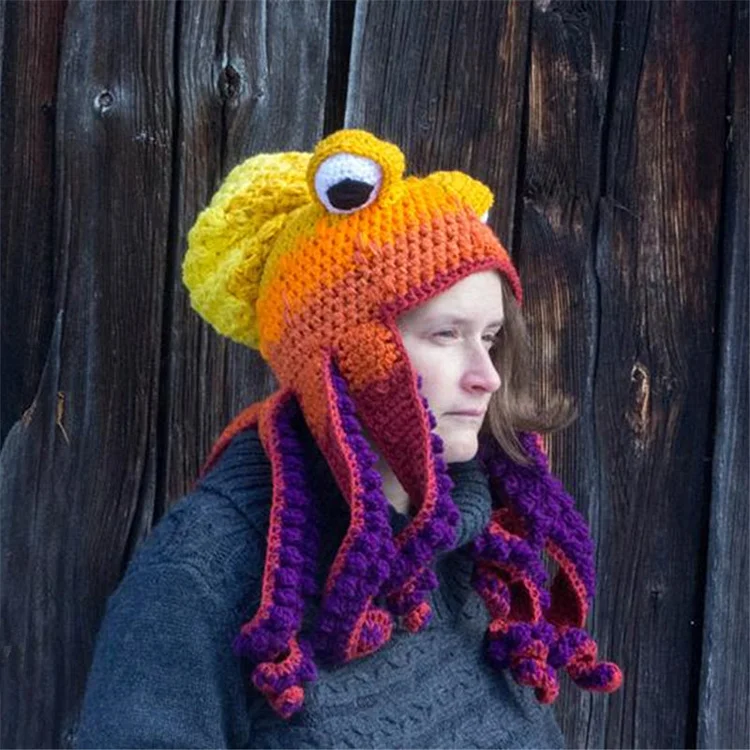 Beanie urinal cap for men and women, neutral, wool hat
[Funny octopus hat]: Fashionable and beautiful, with a sense of design, it left a deep impression on everyone at first glance. With big eyes and eight long claws

[Different colors can be selected]: blue, green, black, purple, red, yellow and other colors of the octopus beanie hat

[Soft material]: This squid hat is made of high-quality wool cotton, which is soft and comfortable, thick and windproof to keep warm. Long squid claws can keep your throat and ears warm.

[This hat is the size that fits most adults] One size - Fits most, easy to use and stretches to fit

[Creative gifts]: Perfect Cosplay Accessory: It's a perfect choice for parties or activities, birthday parties, Halloween or costume parties. It is also a great costume prop for school plays, drama performance and costume occasion.