Backless sexy bandage long dress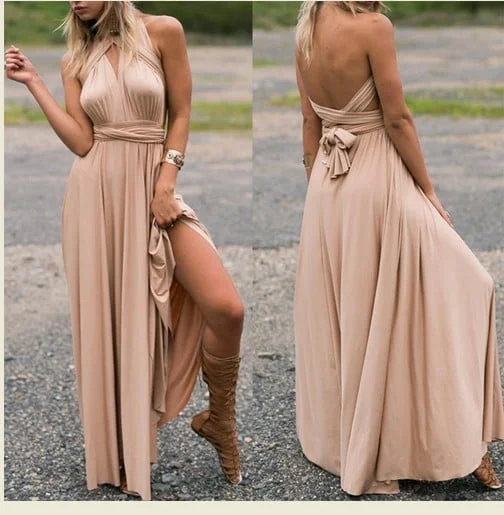 Backless sexy bandage long dress
Discover the extraordinary versatility of the Infinity Dress.


offering you countless ways to style and wear it. With its innovative design, this dress allows you to create dozens of different looks, making it the ultimate wardrobe essential.
Your Style, Your Way
With the Infinity Dress, explore the boundaries of your style. Transform a single dress into 20+ distinct looks for any occasion. Lightweight, comfortable, and designed for all body types, it is the ultimate expression of inclusive fashion. Be yourself, be free, be beautiful.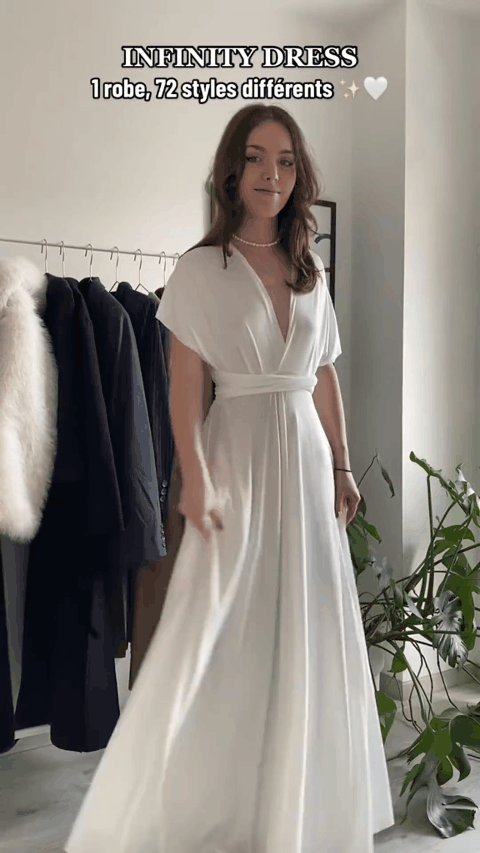 Designed to embrace all body types, from size 0 to 24, this one-size-fits-all dress is a true symbol of inclusivity, elegance, and comfort.
Embrace Every Curve:

 

Our exceptional elastic material hugs your body, enhancing your natural beauty. Feel confident and radiant in a dress that celebrates you.
Infinite Possibilities:

 

One dress, 20+ styles. From casual to chic, the Infinity Dress adapts to your mood, your day, and your event.
Sustainable Elegance:

 

Simplify your wardrobe without sacrificing style. One dress for every occasion is a step towards sustainable fashion.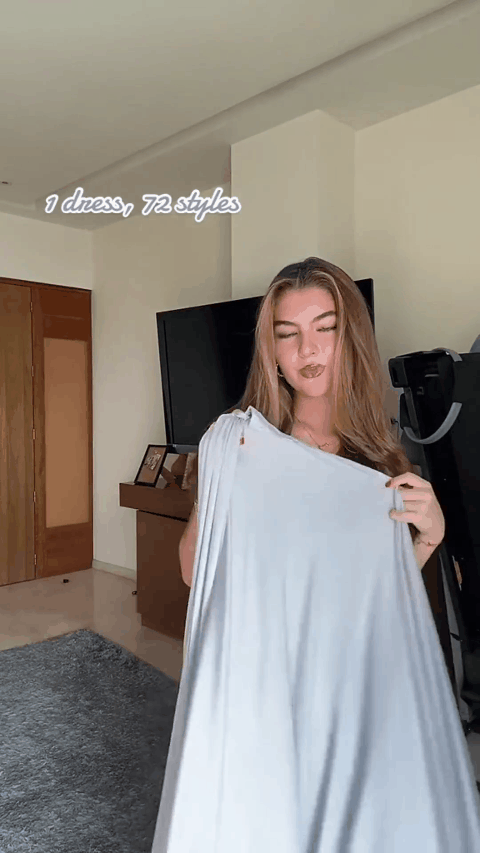 Body Positivity:

 

We believe in celebrating every body. The Infinity Dress is a symbol of self-love, acceptance, and empowerment.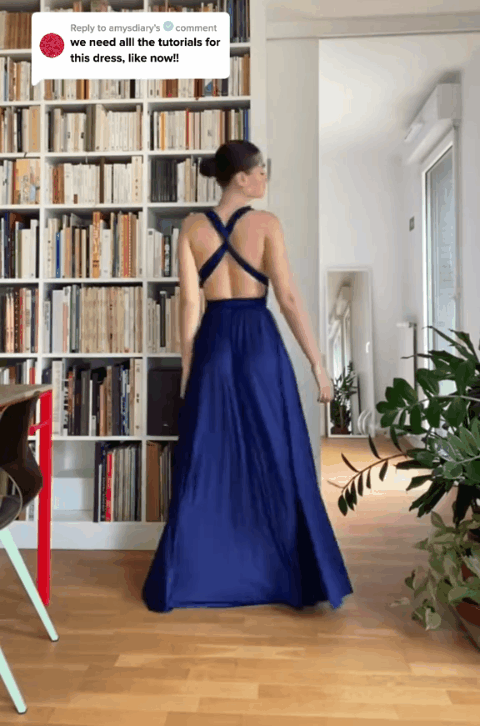 With the Infinity Dress, you're not just wearing a dress; you're joining a movement. A movement that believes in the beauty of diversity, the power of self-expression, and the elegance that comes from within.
Material: Material: Milk Silk