1080P Full HD Video Car Driving Recorder
1080P Full HD Video Car Driving Recorder
🚘🚒
High-definition IPS screens and anti-glare blue lenses bring you a new experience!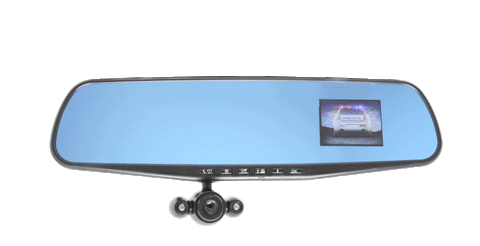 FEATURES
🚙Double Before And After Reversing: The front 170° ultra clear wide angle + rear 120° wide angle and high-definition video, automatically switch when reversing, making you safer.
🚙Seamless Looping Video: Video segmentation recording, no minutes or seconds, automatically when the video is full overwrites the first fragment, don't worry about running out of memory.
🚙Gravity Sensing Emergency Storage: When encountering a gravity collision during driving, the video being shot is automatically stored and protected, and the important video will not be covered.
🚙Parking Motion Detection: During the monitoring period, when there is a moving object passing through the effective range of the lens, the driving recorder will automatically record, always protecting your car.
🚙High-sensitivity Lens: With high sensitivity lens design, it can take clear pictures in all kinds of environments to ensure the safety of your driving all the way!
🚙24H Parking Monitoring: 24-hour full-time parking monitoring, instant wake-up turn on auto video recorder. (Note: This function can only be used with the OBD buck line to connect the power supply.)
🚙Picture-in-picture Synchronization Display: With front and rear cameras, picture-in-picture synchronization display, front and back video one-click switching.
🚙Powerful High Speed Chip: Excellent processing power, powerful noise reduction, high sensitivity and fast step by step.
SPECIFICATIONS
Screen Size: 2.2in; 4.0in; 4.5in
Resolution: 720P; 1080P
Video Pixels: 2 million; 8 million
Video Format: AVI
Power Interface: 5V/1A
Memory Support: 8G-32G
PACKAGE INCLUDED
1× 1080P Full HD Video Car Driving Recorder
WARM TIPS
Car dashboard camera needs to install an SD card to save video.

TF card is not included, max support 32GB. Please format SD card on dash cam before using;

Because the dashcam uses a built-in battery, its internal battery is small for saving important files when a traffic accident occurs, so we have to connect the dashcam with the car charger then connect to the car's power supply when it is recording.