Peachy Charm | The Low Back Strapless Bra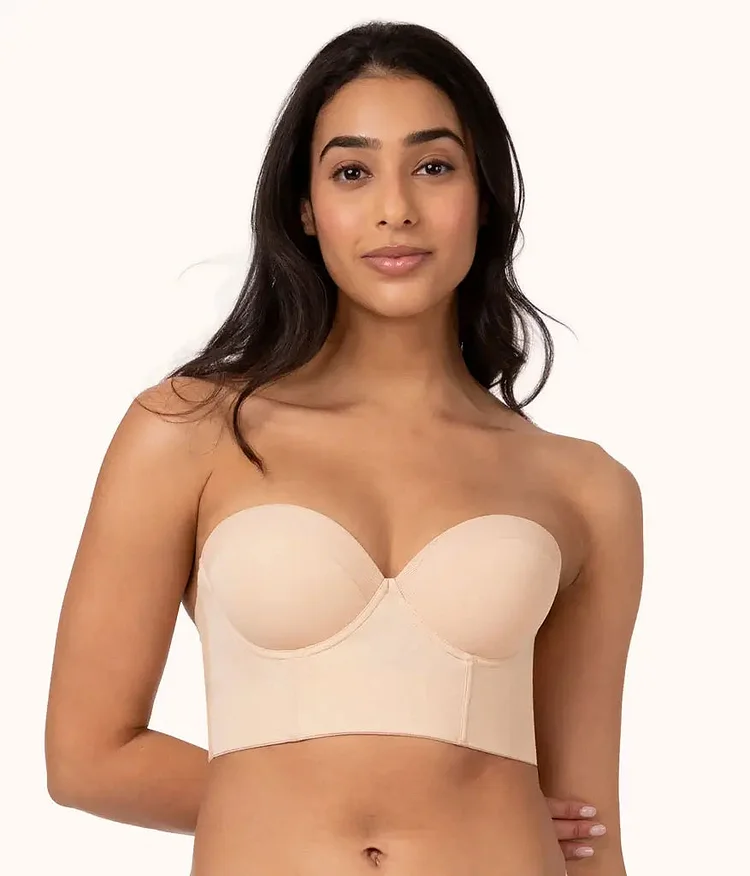 Peachy Charm | The Low Back Strapless Bra
UPDATE: We are currently going viral, due to high demand, this inventory is currently almost sold out!
Support Like No Other & Not A Strap Insight 
The bra that offers unparalleledsuperior breast support and comfort, without sacrificing style. The low back feature ensures a discreet and invisible fit under any outfit, making it perfect for all occasions.
Flaunt Your Backless Dresses with Confidence
Our Low Back Strapless Bra allows you to wear backless dresses or tops with ease, giving you the freedom to flaunt your style without any awkward straps or visible lines.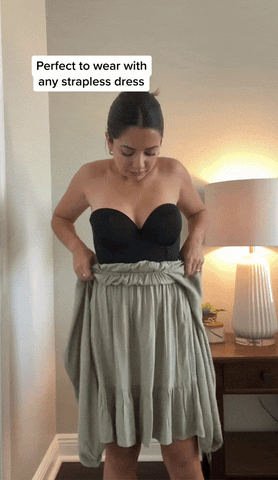 Comfortable and Supportive All-Day Wear
The flexible underwire design combined with the non-slip silicone grip ensures that the bra & your breasts remain securely in place, preventing any unwanted sagging or shifting throughout the day.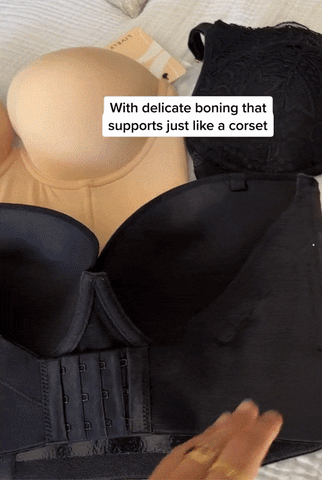 Additional Benefits 
Detachable Straps - Enjoy the flexibility of being able to turn the strapless bra into a halter also 
Perfect Fit for All Body Types - With a range of sizes available, there is a size available for everyone
Natural and Flattering Silhouette - Lightly padded cups of our bra provide a natural and flattering silhouette, giving you the confidence to take on the day.
Breathable & Non Sweat Material - Our bra's material is made from power mesh wing, a material which allows your breasts to breathe and prevents heat & sweat build up.