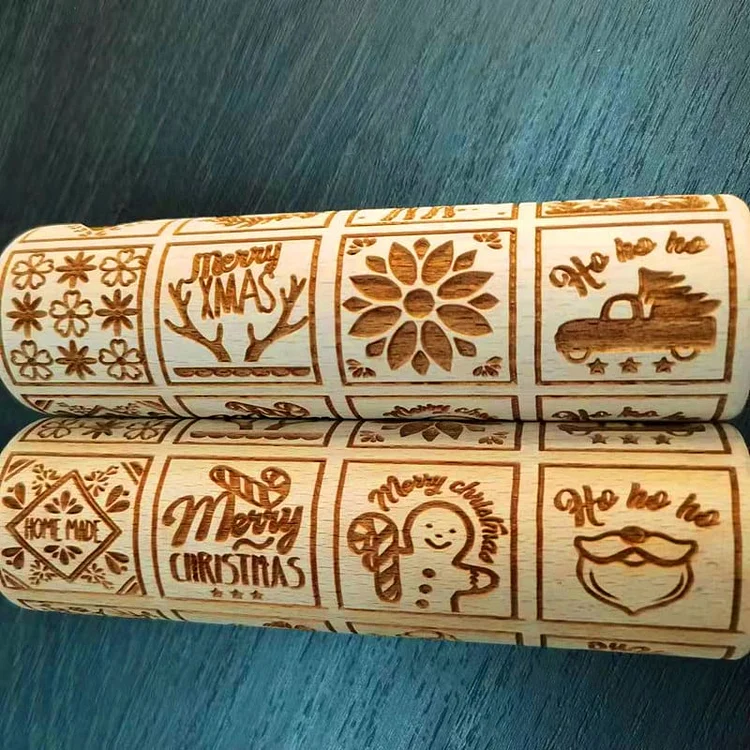 Tired of making classic-looking cookies?
Not anymore! Introducing the original rolling pin with a twist! The Pastrymade Embossed Rolling Pin.
An easy way to turn ordinary into extraordinary pastries!
✅Crafted with love from Poland
✅Top-quality beech wood engraved deep for superb results
✅No-fuss and clean with ease
Amaze your family and friends with a one-of-a-kind cookie! Kids will absolutely love them!
Baking With Kids!
Cookie baking is a great way to introduce kids to the kitchen!
Imagine how amazing it would be to engage in a baking activity with your kids. Your family bonding time will be full of smiles and giggles with yummy and delightful treats.
Crafted with perfection and style
Our Engraved Rolling Pins are made of 100% high-quality beech wood. Crafted in Warsaw with love.
All of our patterns are meticulously detailed and engraved deep into the wood for maximum effectiveness.
Shipping Information
We Ship from via UPS & Fedex.
Europe (UPS): 5-7 Business days.
United States and Canada (Fedex): 6-8 Business days.
Australia and New Zealand (Fedex): 7-9 Business days.
Asia (Fedex): 7-11 Business days.
Other (Fedex): 7-11 Business days.
Loved by more than 1M+ bakers.