🔥LAST DAY 70% OFF🔥Manual Pasta Maker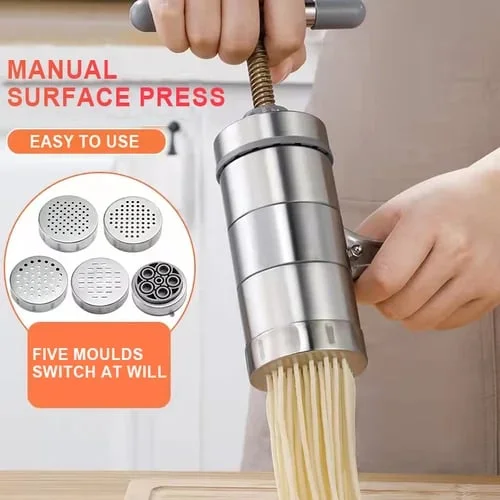 🔥LAST DAY 70% OFF🔥Manual Pasta Maker
🔥Purchase a tool now and get 5 free molds while supplies last. 🔥🔥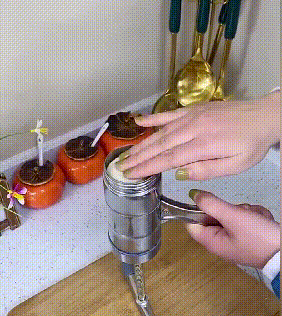 🎁 Don't forget to buy some for your family or friends as this is a unique gift idea. ❤️❤️❤️
🍜 Easy to DIY your favorite noodles at home! 🏠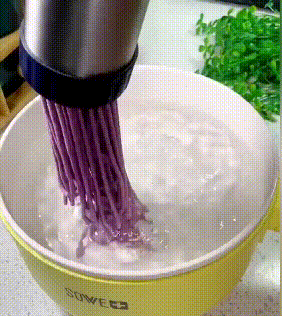 The noodles you make now are safe for your family. Easy to make delicious and healthy noodles by hand.
It can also be used to press small lemons, oranges, tangerines, vegetables, etc. to make vegetable juices and smoothies to incorporate inside the dough to make the noodles more unique and interesting!
The noodle machine is made of high-end stainless steel, rust-proof and can be used for a long time.
Equipped with 5 mold heads, you can make different thicknesses of noodles. You can get the perfect fresh flavor and texture more frequently, including lasagna, lasagna, spaghetti, fettuccine, vermicelli, angel hair, spaghetti.
The swivel lever has an ergonomic grip and a stainless steel grip. Hold the middle grip with one hand and swivel the lever with the other; squeeze the dough easily and use with less effort.

Applications-This noodle maker is a good helper in the kitchen, suitable for making different noodles and juicing, can be used in home, restaurant, outdoor camping, travel, etc.
【Tips for use】 Use water to make the pasta soft, add some cooking oil for better results, it saves effort and prevents the pasta from clumping.