GrowthPlus Nourishing Ginger Spray(🔥flash sale)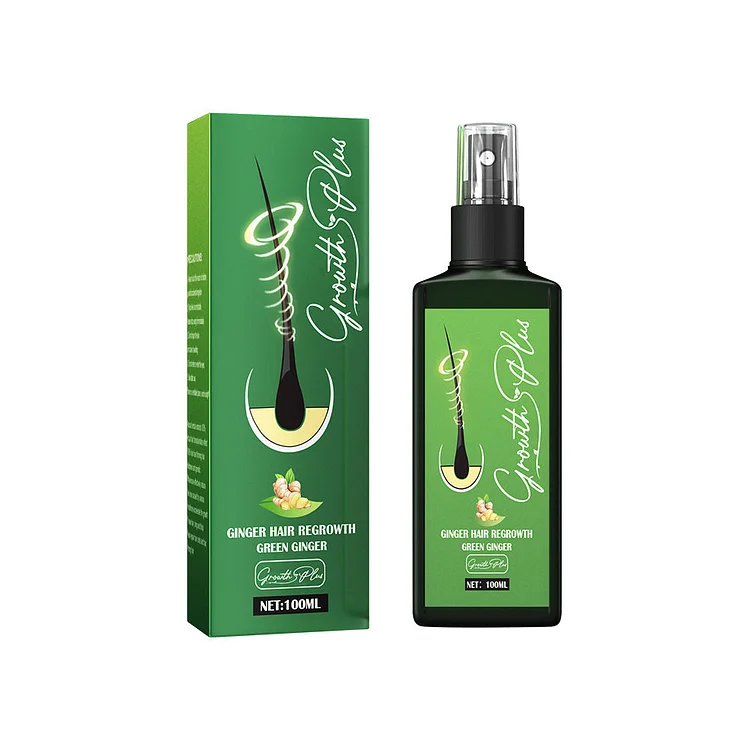 GrowthPlus Nourishing Ginger Spray(🔥flash sale)
The Savior of Hair Loss
Here is how GrowthPlus Nourishing Ginger Spray got back Kerri's thick and healthy hair after years of suffering from thinning hair.
"I have been using this product for about a month now. I gave birth to my 3rd child about 2 years ago and for most of the years, I have been losing my hair like it was my job. It was starting to become really noticeable in the front. On top of this, I am genetically predisposed to losing my hair the way most of the women in my family do (for reference, I'm in my late 30s now and it started getting bad when I was in my early 20s). At first, I wasn't really confident it would do anything, but almost immediately (after a week or so) I noticed a HUGE difference in the amount of hair I was losing, as in I wasn't losing it in clumps anymore! Now I am a month into using this Nourishing Ginger Spray regularly and my hair actually feels thicker and I'm definitely losing significantly less hair! I usually put it in the night before I want to wash it and leave it in overnight." - Kerri Herceg, 37, Charlotte, North Carolina
Austin, 42, who suffered from baldness achieved thicker and healthier hair in just 6 weeks using GrowthPlus Nourishing Ginger Spray!
"I started losing hair due to stress and I was desperately looking for something that could help my hair stop falling out as it results into balding. For the first 2 weeks of using I have noticed baby hairs growing in the places, I have been spraying too, which made me so happy and hopeful! I've been using it for 6 weeks now and my hair is now thicker and fuller, my hair is also so much softer." - Austin Mead, 42, Atlanta, Georgia
GrowthPlus Nourishing Ginger Spray is packed with vitamins, antioxidants, and nutrients that effectively stimulate stronger and faster hair growth for both men and women.
What Causes Hair Loss?
Alopecia Areata is a common autoimmune disorder that often results in unpredictable hair loss. The amount of hair loss is different for everyone. Some people lose it only in a few spots. Others lose a lot. Sometimes, hair grows back but falls out again later.
The balding will start in the form of thinning around the temples and the same will slowly progress toward the back of the head. Eventually, there will be a bald patch on the top of the head. The condition is often genetic and the hair follicles are often sensitive to dihydrotestosterone or DHT. The falling out of hair will be gradual and the chances of new hair growth will be minimal.
That's why we created the GrowthPlus Nourishing Ginger Spray
Its unique organic ingredients promote hair growth and nourishment by naturally activating the dormant hair follicle germ tissue on the scalp. It contains bioactive nutrients essential for hair growth.
One and Only Exclusive Formula: Minoxidil+Ginger Extract
Ginger boosts blood circulation to the scalp. As a result, ginger stimulates hair growth and strengthens the hair root and follicles. Additionally, the many fatty acids, vitamins, and minerals present in ginger can strengthen hair strands, which prevents hair loss.
Procapil - Regrow hair by activating dormant hair follicles.
Ginkgo Biloba - Support the healing of an inflamed scalp and weak hair follicles as well combat signs of age-related hair loss.
Ginseng - Prevent hair loss by preventing the apoptosis of dermal follicle papilla cells.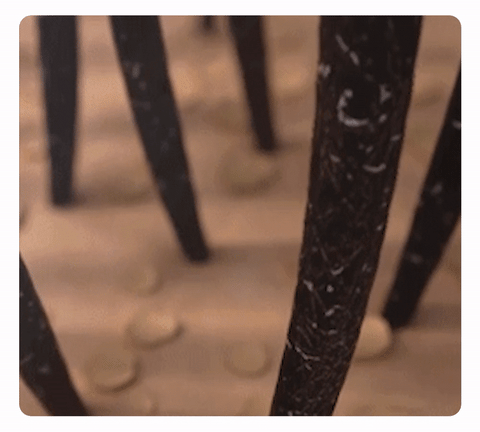 According to Dr. Luke Robinson, 10 years experienced dermatologist, one study done in people with an inflammatory and oxidative-stress mediated hair loss disorder called alopecia areata found that the oxidant/antioxidant balance was improved by having participants spray ginger extract at least 5x daily.
Here is Kelly Mueller's 12-week Hair Growth Journey
I have always been aware that there is no cure for my hair baldness. Every time I look in the mirror I keep getting disappointed at my condition. My best friend was also affected by my hair loss after seeing me struggle every day because of it. And one day she saw this Nourishing Ginger Spray and recommended trying it.
On my 1st week of using it and it already started the progress, we were shocked by the results. Baby hairs are starting to appear.
After 6 weeks of using the Nourishing Ginger Spray, I see a lot of growth on the top of my head near the temples and it generally feels thicker and fuller than before.
On my 12th week now, and my bald spots are now gone. My hair was exactly the same as before. I feel younger again and brought back my confidence. The Nourishing Ginger Spray was really a life-changing product and 100% worth the try!
Are You Still Bothered By Hair Loss?
Here are some of our happy customers:
"This Nourishing Ginger Spray is the first hair growth product I've found to actually work! I've only been using it for a few weeks and my hair already feels thicker and fuller and has grown a little longer. I damaged my hair bleaching it so much to the point it was falling out. Now my original hair starts growing back. I will be ordering more of this in the future!! Also, a little bit definitely goes a long way. I use it after washing my hair while my hair is still soaking wet and let it sit in my hair, does not make it greasy!" - Rachel Schwab
"I was skeptical to try this Nourishing Ginger Spray since I hadn't heard of it, but I was desperate to thicken my thinning hair. After 6 weeks of use, I'm noticing a big difference! My hair is healthy and full, and getting better every day. It's super easy to use, recommended! "- Chris Vogel
Easy to use
1. Spray a thin amount of the Nourishing Ginger Spray on the affected area (scalp or other wanted parts of the body).
2. Massage the affected area with your fingertips while applying the oil for 3 to 5 minutes.
3. Let it dry. 5 times a week.
SPECIFICATIONS
Net Wt.: 100ml
Shelf Life: 3 Years
PACKAGE INCLUDED
GrowthPlus Nourishing Ginger Spray (100ml)